Last Updated on 12th April 2023 by Sophie Nadeau
Portugal is a stunning country in South West Europe that's famed for its breathtaking beaches, colourful cities, and its fantastic foodie scene (including the oh-so-delicious pastel de nata and port wine). Here are some of the best Portugal travel tips you need to know about before your next visit!
Consider visiting Portugal in the off-season
The peak season for visiting Portugal is during the summer months (i.e. from June through to August, with late July and all of August being the most popular times to visit the European country on account of the summer holidays for children).
A visit to Portugal in high season is also the most expensive time of the year to visit. As well as this, summer is the hottest time of the year to visit and so you may even find it too hot to do too many activities during the middle of the day at this time.
I personally recommend visiting Portugal in May or September as this is the best time to visit for good weather (October and November can be rainy). I have visited during several different months of the year and found that just before or just after peak season is ideal!
There is much more to Portugal than Lisbon and Porto
Of course, the cities of Lisbon and Porto are often top of traveller's lists when it comes to visiting Portugal, and for good reason. They're the two biggest cities in the South Western European country and are the easiest to reach internationally.
With this being said, there's a world outside of these two cities that are worth checking out and so consider embarking on a Portuguese road trip if you want to discover more that the Portugal has to offer.
Don't try and see all of Portugal in one go
In order to truly maximise your trip and be able to see as much as possible without wasting time travelling around and actually instead seeing the destinations themselves, don't try and see the entirety of Portugal in one go.
After all, Portugal is around the same size as Indiana in the US, meaning that it's not tiny by any stretch of the imagination. As such, consider focusing on just one part of the country, such as the Algarve or Northern Portugal.
Discover the best-kept secrets of Portugal
As an increasingly popular holiday destination, you'd think that Portugal has no hidden gems left to discover. However, this is most certainly not the case. There are plenty of hidden gems of Portugal worth visiting.
Some of my personal favourite hidden gems of Portugal include the medieval city of Silves, the bone chapel at Alcantarilha, and Quinta da Avelada, a botanical gardens and vineyard in Northern Portugal where you can go for wine tastings set against the backdrop of beautiful surroundings.
Be sure to taste some of the local food
One of the top things to know before visiting Portugal is that the local food and drink is incredibly quality and is very affordable. If you're in a major city, then you might consider booking a food tour in Lisbon like this one or a food tour in Porto like this one. If you prefer to bring foodie gifts home with you, then check out our suggestions for the best Portuguese souvenirs.
You often have to pay for water and bread baskets
Unlike in some other European countries, most restaurants and cafés in Portugal will make you pay for water. Often times, unlike in some countries, such as France, you'll also have to pay for bread if you want a bread basket to accompany your meal. Be sure to factor this in when heading out for a meal.
Portugal has toll roads
If you're looking to travel around the country by car, then you should note that factoring in toll roads is a must. Most rental car companies allow you to purchase an additional toll road reader that will automatically add up how much you've spent during your road trip. Check car rental comparison prices here.
Check out your public transportation options from the airport if you're not renting a car
While I would personally rent a car to visit more remote areas of Portugal, renting a car is often much more expensive than taking public transportation and so this should be taken into consideration when planning your trip budget.
This is especially important to note if you're just going to be visiting larger cities such as Lisbon or Porto, in which case you won't need to rent a car at all.
Get travel insurance
One of the most important aspects to consider before booking any trip is to make sure that you purchase travel insurance in advance. This will give you peace of mind in case anything goes wrong and will help you out greatly in the unfortunate event that something does happen!
Portuguese is the language spoken
Portuguese is the language spoken in Portugal. With this being said, in most destinations (and particularly in tourist hotspots) people have a good level of English and so it's easy enough to get by.
Of course, it's always polite to learn a few words of the local language and so I recommend learning at least 'hello' 'thank you' and 'please' before travelling. Bring along a Portuguese phrase book like this one to help you get by.
Don't forget to bring a universal travel adapter along
If you're visiting The Netherlands from the USA, UK, Canda, and a plethora of other countries, then you should know that you'll need to bring along a travel adapter.
The plugs in Portugal are C and F. If you want to save money, then purchase this all-in-one travel adapter that will allow you to use your electronics in over 150 countries!
The currency is the Euro
The currency used in Portugal is the Euro, which is also the currency used in many other major destinations such as France, Spain, Italy, and Germany. While using a card is often convenient, not all places will accept card and are cash only. Be sure to have some smaller notes cash on you to pay for various things.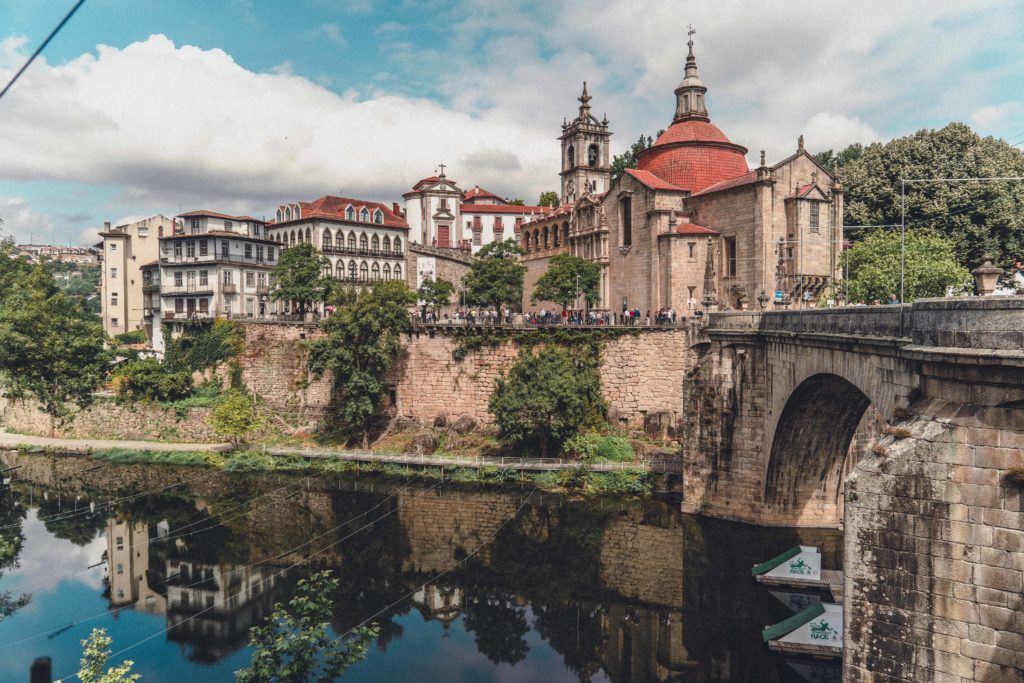 Bring cash
One of the most important things to note before visiting more rural regions of Portugal (including various towns and villages along the Algarve coastline) is that cash is still king in many places.
Indeed, there were even entire restaurants where we found that you could only pay by cash. With this being said, ATMs are widely available in all large towns and cities and so we soon found that it wasn't necessary to carry lots of cash with us at any given moment.
Be sure to make time for Portugal's nature
As well as the major cities like Lisbon, Portugal, and Faro, Portugal has some of the most gorgeous nature landscapes in Europe. From wide open sweeping beaches, such as those found around Sagres to natural geological wonders such as Ponta da Piedade, there's no shortage of amazing.
Enjoyed reading about the top Portugal travel tips to know before your first visit? Pin this article now, read it again later:
Sophie Nadeau loves dogs, books, travel, pizza, and history. A fan of all things France related, she runs solosophie.com when she's not chasing after the next sunset shot or consuming something sweet. She currently splits her time between Paris and London. Subscribe to Sophie's YouTube Channel.